18 Mar
Some days I feel a little bit trapped indoors. Thankfully the time has changed for us and now were getting an extra hour of daylight. But I would typically see the whole day go by this giant window we have by our desk, telling ourselves "It sure does look nice outside." And it kind of made me sad. My days off are so glorious sometimes, I just want to be outside, wearing anything I want to wear not worrying about it being too baggy or short or revealing or old or whatever. I dont want to complain, I love my job, its just the woes of working indoors full time.Some days I can catch sunsets like these.
Jacket: The Gap from many many years ago $20
Scarf: DIY
Earrings: F21 feather $4
Top: plain white tee
Pants: zara drop crotch $10
Shoes: Fornarina Bea plaid heels $24 Fornarina on Melrose sale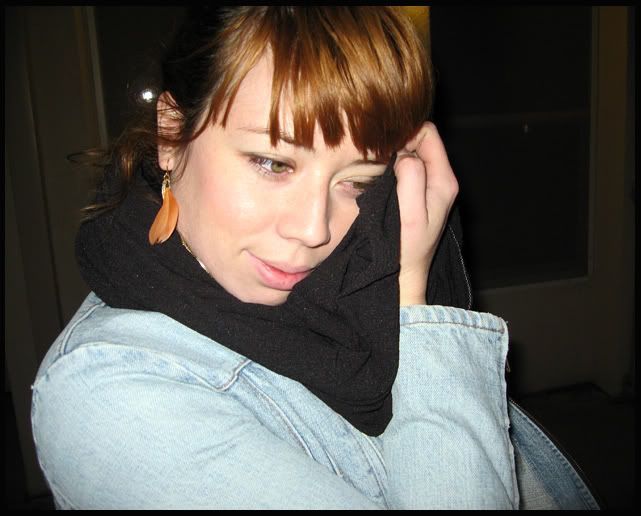 I'm in love with this little/big scarf that I made. It's basically a copy of AA's circle scarf. But while looking at the ways to tie a circle scarf I got inspired by what if it had arm holes. So the results of this experiment to come soon.