Ok, it may feel far away but summer's coming. I know, 2020 has not been fun but we can't let circumstance dictate our lives! Here's to a little liquid courage to help us endure the quarantine blues and enjoy some summer cocktails on the deck, roof (be safe) or anywhere else with some fresh summer air.
LAVENDAR SANGRIA
Yes, it's as good as it sounds. Once again, How Sweet Eats delivers the goods and we couldn't be more thankful.
This concoction of pinot grigio, brandy and grand marnier along with fruit and floral additions makes for a lovely afternoon of relaxing and indulging.
The key ingredient to this glorious cocktail is of course, lavender. It is fused into the the simple syrup for a light and delicate addition. I'm no mixologist so I'm going to leave it to the professionals and direct you to the recipe here.
Next Up, the Raspberry and Lemon Rosé
Because who doesn't love a little rosé?!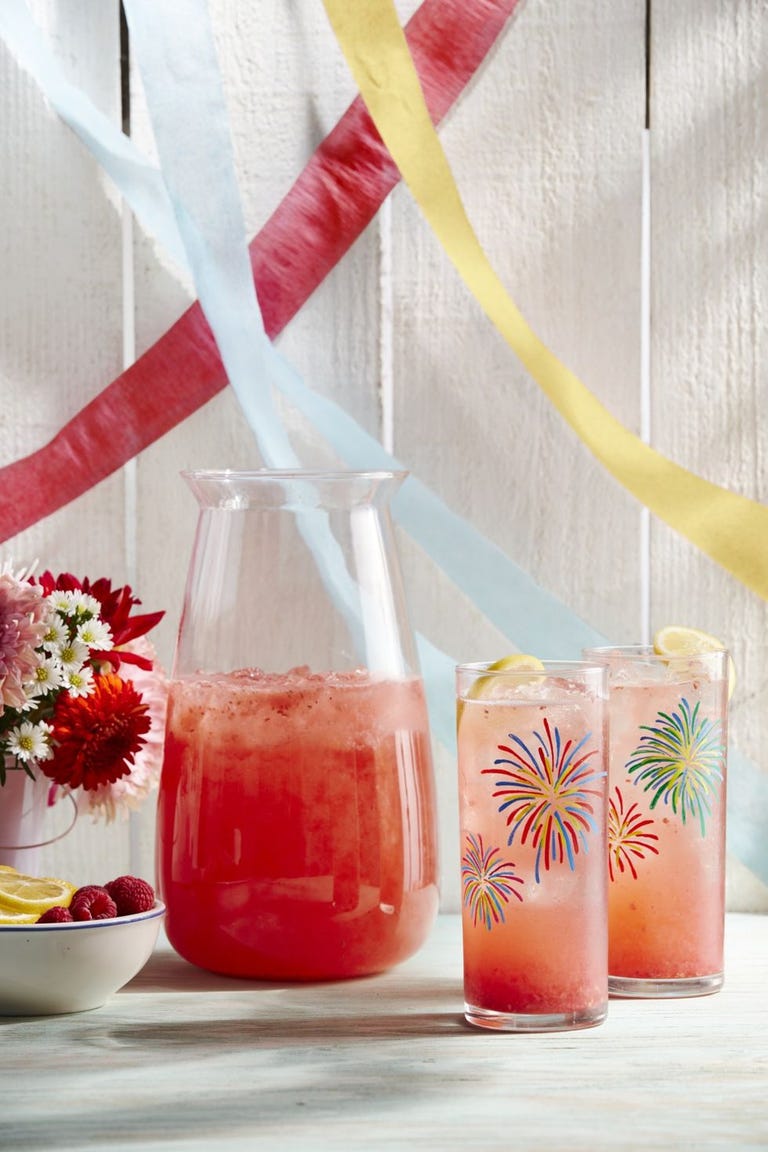 This one, you can make in pitchers and that is a beautiful thing. I'm pretty sure it's what the doctor ordered… or not… I can't recall. Perhaps, it's all the pitchers… I digress.
This raspberry lemon rosé is the perfect drink to wash away those quarntine blues. Light, bubbly and refreshing. This one is pretty easy to make so you'll be able to indulge as often as you'd like… responsibly, of course.
You can take a look at the recipe here.
A Summer Twist on the Moscow Mule
Moscow Mule's are a great summer drink. Personally, I love ginger beer and my fair share of vodka but this mule adds a little extra spring to it's step.

It's an easy one to make… see the trend here? We're trying to relax so forget making some complicated cocktail that requires 10 trips to a grocery store we're not supposed to go to.
The standard Moscow Mule is vodka, ginger beer, lime juice and ice. This variation adds strawberries and a few sprigs of fresh mint.
Big thanks to my food story for the write up on this one! You can check out the article and recipe here.